In this article
Table of contents
[[showindex]]
Articles in this category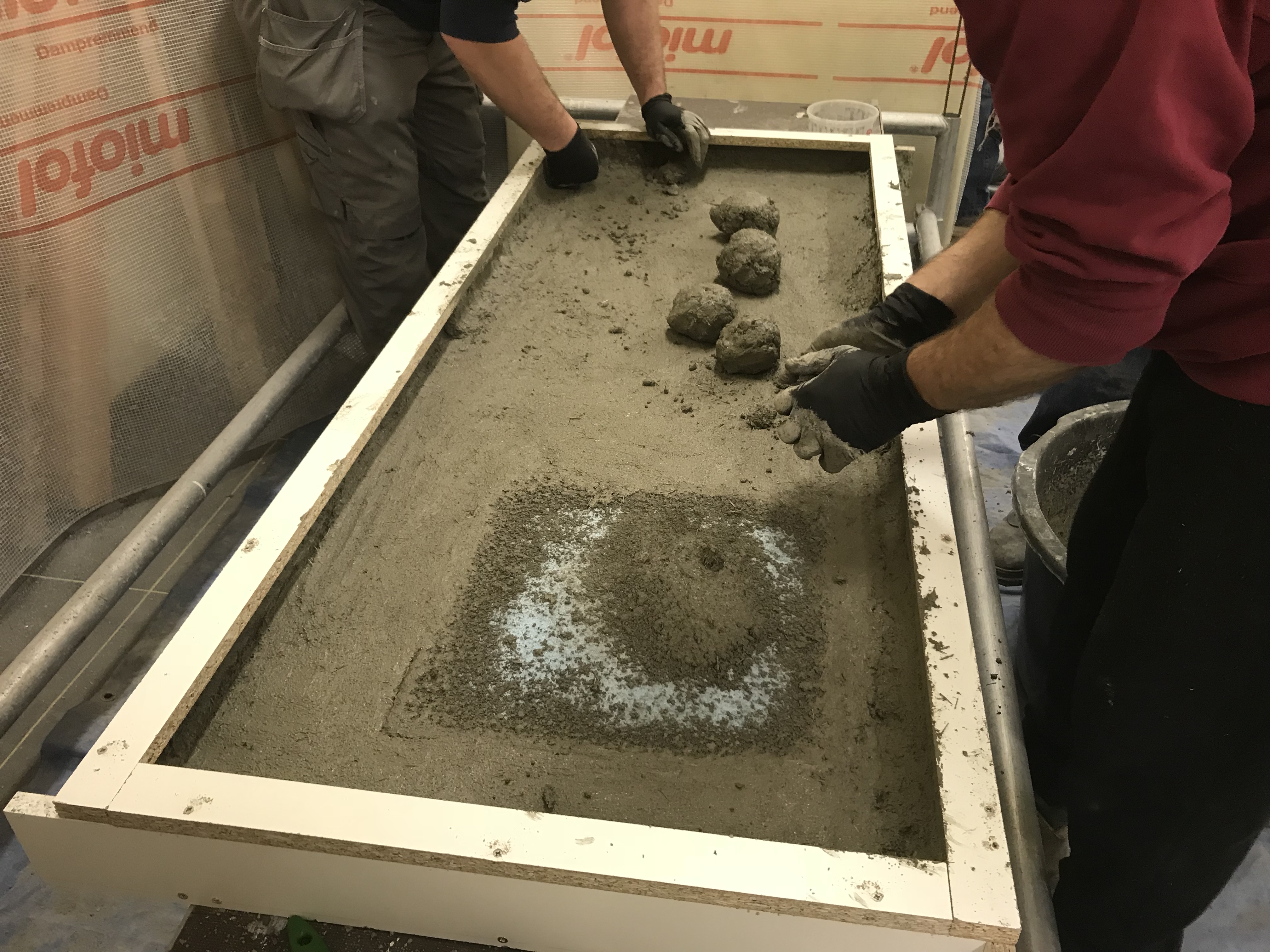 Four basic techniques for processing concrete
Wet cast
The most known method of processing concrete is pouring it into a mould. This is also called "wet cast". Start by filling a mould with a liquid concrete mix. These products are often poured upside down. The advantage is that the surface immediately becomes quite smooth. If this process is prepared properly, it can be very easy to control. The disadvantage is that a mould may be quite complicated due to the use of an inner template which may float to the surface. This technique is very suitable for creating kitchen tops.
Cast in place
Another basic technique called "cast in place" or "trowel" is a very familiar "on the spot" process of pouring concrete. The mould is filled and the surface is smoothly finished by hand. The advantage of this technique is that large projects can be made with the use of just one attribute. Consequently, smooth finishing does require the right skill and materials. This technique is very suitable for creating large outdoor kitchens.
Hand press
A basic technique that is less familiar is the "hand press" method. The concrete is more dry and clay-like. The big advantage with regards towards the "hand press" method is that an inner mold becomes unnecessary and vertical surfaces can be coated with a thin layer of concrete. Finishing is often more laborious due to small openings that occur between the applied portions of concrete which need to filled once again which creates a lively surface. This technique is very suitable for creating sinks and wash basins.
Spray
The final basic technique is the "spray" technique. An even layer, the so-called face coat, of 2-3 mm of concrete is applied in the mould. A layer of GFRC concrete, which contains a lot of (glass) fibers, is then applied by hand behind the face coat. There is no need to make an inner mold and large, thin, yet strong constructions can be created using this "spray" technique. Think of kitchens, artworks and wash basins.